JATT Bio
The Music of JATT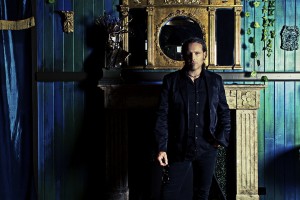 Nostalgic, Poignant & Intense.
JATT music is instrumental percussive based journey music evolved from the mind and soul of Darren Evans and his passion for drums and percussion.
Many different musicians and musical styles have influenced and moulded the music of JATT to bring the sounds to life.
Listeners of JATT are catapulted into a parallel world of drums and percussion whilst synthesizers and piano offer ambience.  Guitar textures and subliminal vocals complete JATT creating a dreamlike and relaxing sound. The driving layered percussive base builds the music to complete the journey within the songs. The musicians behind the music of JATT come from a broad array of styles that compliment the creative sound. The force behind the guitars is supported by many years of live performances and studio sessions crafting with some of the most renowned names in music today. The underlay of piano, synth and string arrangements are supported by Ollie McGill and backed by the creator and composer of the unique Jatt music, Darren Evans on keys, synth, guitar, drums and percussion.
The Beginning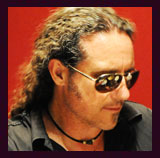 Why is it that an instrument can intrigue to a point where it is almost an obsession? My musical inspiration springs from my passion for drums and percussion. Like most musicians I become restless when I can't 'release' through my instruments – for me these instruments are drums and percussion and their music.
The People Who Believed In The JATT Journey
Thank you!
For some reason creating music can expose underlying insecurities for the musician. I think it is because musicians literally bare their souls – either via their instrument or through the music they write. Music is such a raw and powerful thing.
When someone recognizes a shy and hidden talent, that recognition is a wonderful gift. I am very grateful to those people who first recognized an element of talent in my drumming style, then my musical approach and ultimately my music. Some are the musicians who have accompanied me on the journey of JATT's music. Even more special are those people behind the scenes.
The Motivation To Release Songs Of JATT
It is sometimes hard to stay motivated to get projects off the ground, especially when you want to achieve the best possible result. Taking hold of the reins and developing my own music has been an immensely rewarding experience. They say the reward is in the journey; and for me this Journey has been more than satisfying.
The Musicians Along The Way And Their Inspiring Talent
Many different musicians and musical influences have moulded me into what has become 'my music'. I have been very fortunate to have made contact with some amazing, colourful, and influential people who have helped bring the music of JATT to life.
Endorser